About Live Well Health and Healing Centre in Oakville
Welcome to our Health Centre, where our goal is to help you create lasting Health and a Well Life. It is a known fact, and modern science has proven, that your body and mind have wonderful healing capabilities, and once released, miracles can happen.
Our approach to chiropractic care is is simple yet profound:
To live well you must address four basic principles: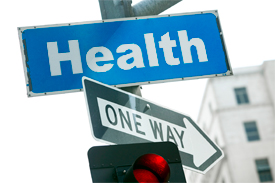 Eat Well (nutrition)
Move Well (exercise and spinal health)
Think Well (outlook/perception)
Dream Well (goals/passions)
We have developed an integrated approach to work with you on achieving your desired Level of Health – whether it is simply the removal of acute pain and discomfort, the treatment and management of chronic conditions and illness, or the evolution to a greater level of health and well being that maximizes your life potential and enjoyment.
By assessing each of the above Live Well areas and through guidance, active effort, self awareness and commitment, your health and wellness goals can be achieved!
You're in Charge Of Your Chiropractic Wellness
Regardless of your health goals, you're the boss! It's your body, your health and your future. Our job is to offer you the finest chiropractic care possible, and it's up to you to decide how much of it you want.
Call Live Well Health and Healing Centre now to schedule an appointment with Dr. Catherine Wright and let's see how chiropractic wellness care can help you!